Disclaimer: As an attendee of Tech Field Day 19, my flights, accommodations, and other expenses were paid for by Tech Field Day. I was not required to write about any of the content presented, and I have not been compensated in any way for this post. Some presenting companies chose to provide gifts to attendees; any such gifts do not impact my reviews or opinions as expressed on this site. All opinions in this post are my own, and do not necessarily represent that of my employer or Gestalt IT.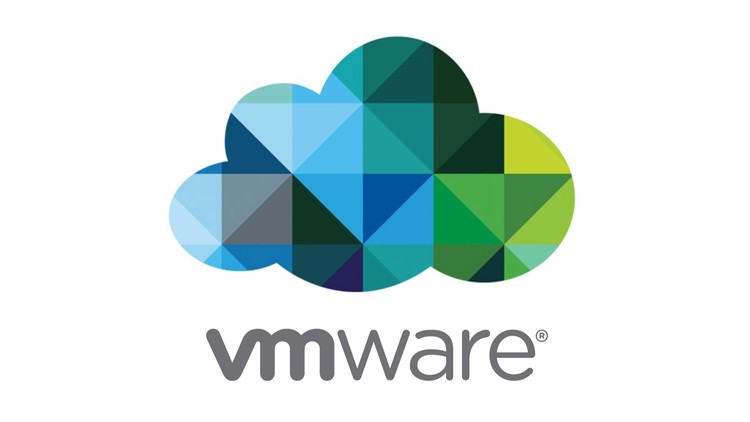 The last day of Tech Field Day 19 was all about VMware. The recordings from their presentations that day can be found here, but in this post I'll be focusing on the content presented by Ken Lee and Cody De Arkland on VMware's Cloud Automation Services (CAS) suite.
Overview
The Cloud Automation Services Suite is a SaaS-based offering designed for multi-cloud management and automation and is currently composed of 3 products:

Cloud Assembly serves as the blueprinting engine, allowing users to deploy workloads, such as infrastructure or containers, to any connected public or private cloud environment. Service Broker is the "storefront" of sorts. It functions as a catalog of services available to users. Tailored policies and request forms can be applied to those available services to non-disruptively maintain organizational controls such as naming, access, cost controls, etc. Code Stream is the CI/CD platform of the product. It leverages the concept of "pipelines" to automate the delivery of applications or infrastructure. Users can integrate existing tools like Gitlab and Jenkins while using Code Stream to orchestrate the flow. Cody does an absolutely excellent job of explaining and demonstrating these products in his Tech Field Day presentations, so be sure to check those out for all the juicy details.
My Thoughts
Those familiar with VMware's current vRealize Automation product (vRA) will recognize that CAS clearly is a logical progression of the technology vRA offers. Improving the on-boarding process and developing new integrations with third-party tools and platforms are just two of the ways they've used customer feedback to improve the product. What remains to be seen is exactly what parallels will exist between CAS and the next version of vRA, other than the obvious difference in deployment models. Cody hints that we should pay attention to announcements at VMWorld 2019 for more information, and I intend to do just that.
What could not be ignored during the Tech Field Day presentations on CAS was just how flexible this product is. Perhaps the most concise description of that comes from Pietro Piutti:
Being able to connect to both public and private clouds and deploy workloads in just a matter of minutes provides an easy on-ramp for customers. Achieving similar functionality in recent versions of vRA is possible, but the configuration required to do so was more complicated.
That flexibility doesn't end with the Cloud Assembly product. The entire Cloud Automation Services suite was designed with an "API-first" mentality. That allows the product to be extremely extensible. VMware isn't asking customers to give up their tools. Do you want to continue to leverage GitHub or GitLab for your code repos? CAS supports that. Are you using Ansible or Puppet for your configuration management? No problem. While watching the demonstrations live at Tech Field Day, I couldn't help but notice that VMware's focus for this platform is to make it consumable, regardless of technical approach.
"We've taken concepts that could be very complex, and we've given people an on-ramp to use them."

– Cody De Arkland, Technical Marketing Architect at VMware, on using Blueprints in VMware Cloud Assembly
Working in this field, it's common to see a new product or platform that is impressive in function but requires users to abandon their existing tools or processes. Those processes then have to be rebuilt on the new platform with new methods. That isn't the play by VMware with Cloud Automation Services. They understand that for this product to be adopted, it must be usable, and they must allow users, administrators, and developers to bring their own tools and processes.
Keep in mind that VMware Cloud Automation Services is a SaaS offering, and that comes with the added benefit of not having to manage the infrastructure to perform these functions. But, SaaS products aren't for everyone. Although CAS is being touted as the next evolution of vRA, I don't see vRA being deprecated in favor of CAS. I hope that feature parity is maintained between CAS and vRA moving forward so that the customer can decide what product is right for them, without sacrifice. Cody is refreshingly transparent in his presentations and makes clear that all of a customers' desired product integrations may not exist yet, but that they take feedback very seriously and are rapidly developing to accommodate for customers' needs. I'm looking forward to getting an update on the future of these products at VMWorld 2019.
In a nutshell, VMware's Cloud Automation Services platform allows organizations to embrace DevOps methodologies without attempting to funnel customers into using a particular set of tools. I'm excited to see what is added and refined in the product, as this platform only became generally available early in 2019. If you want to get your hands on the product to learn more, VMware offers a hands-on lab specific to Cloud Automation Services.